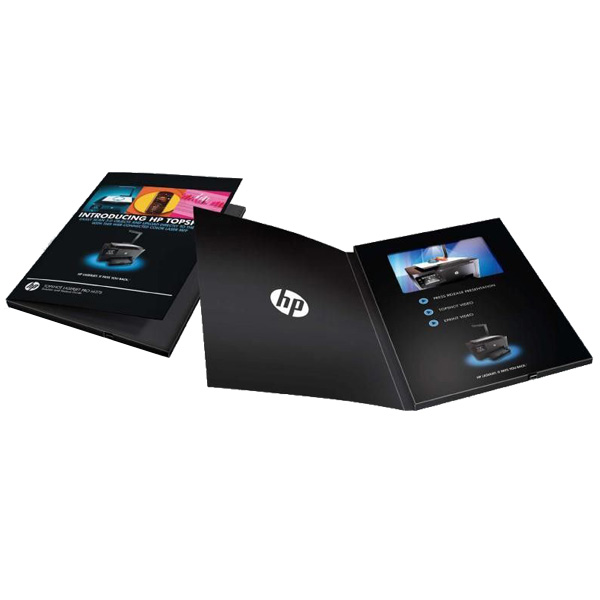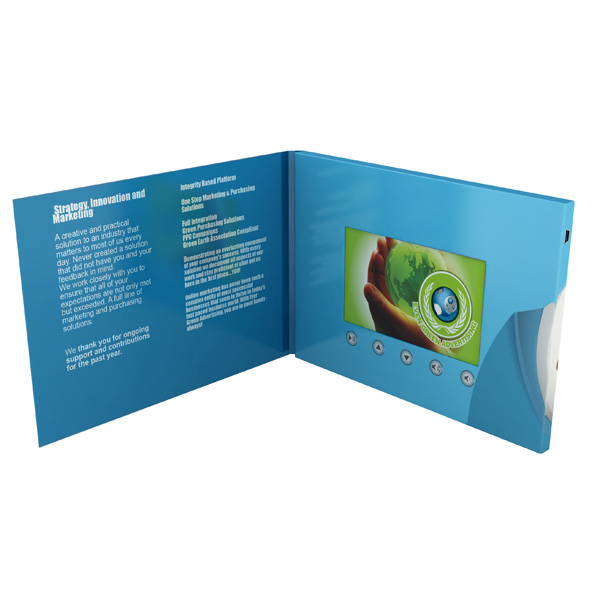 China top quality 5 inch video greeting card with wholesale cheap price
1.High grade TFT lcd screen:2.4"/2.8"/5"/7"/10.1"
2.With built-in Lithium battery: 300mAh/650mAh/1500mAh
3.With 8 ohm 2 w speaker,good quality sound.
4.With button functions: next video,previous video,volume up,volume down,play/pause and other customized function.
5.With USB cable and plug which is to video uploading and battery recharge.
Product describe
What is video greeting card?
It's traditional greeting card, but there is screen inside, in one word: paper greeting card + LCD screen + USB port
Paper priting can be printed with advertising words and images
LCD screen can allow for pre-recording of up to 2 hours of video and text that can be invaluable for your new campaign
Video greeting card can be recharged by USB port, because there is battery built-in.
What is video greeting card used for?
Video cards are mainly used for advertising, and End-Users are from industries including Car, Luxury ( brand watch, perfume, cosmetic...),High-Tech(Mobile phone, machine...),medical, big company and so on, some distributors are exploring wedding and birthday marketing.
Specifications:
1.Material: Paper printed greeting card + LCD + memory+ speaker+ battery+ USB port
2.LCD size: 10.1" TFT LCD display
3.Memory size: 256MB,512MB,1GB,2GB,or 4GB
4.Battery:built-in lithium battery
5.Video support format: AVM/MP4 / AVI
6.Buttons: On/Off, Play/Pause, Previous/Next or Volume up/down
7.Speaker:built-in 8.OEM orders are welcomed
8.With USB port for recharge and unload video
9.You can unload your own video by yourself
10. Activation:
a)magnet activation:Open the card: power on and start to play video automatically, close the card,power off
b)Or button activation: press a play button in the card ,start to play the video;
11:Video
a)cycle playing(loop playing) if have several videos
b)Or make 3 segments video with 3 different buttons to play the viedo for showing different themes;
c)customer can upload your favourite video into the card by yourself.